24 Hour Emergency Clog Repair
Drain & Sewer Clog Removal Services South Jersey
Professional Sewer & Drain Clog Remover Services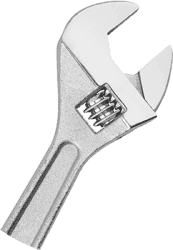 Sewer Clog Removal Company South Jersey
For over a decade, All American Plumbing has been South Jersey's go-to company for fast and thorough clog removal service. The people of South Jersey trust our fully licensed and insured company to promptly and proficiently clear their drains, pipes, and sewer lines. Given our history serving South Jersey, we can confidently say that there is no clog we can't remove. That's why we are the number one plumbing service to call!
If you are experiencing plumbing issues and think you might have a clogged sewer line, Call now! Waiting too long can cost you thousands of dollars in repairs, mold remediation, and sanitation costs. Trust us to be your 24-hour emergency plumbing service!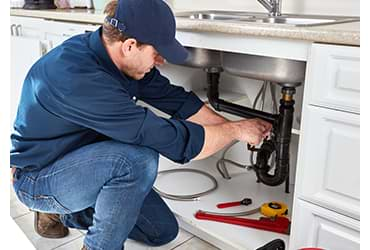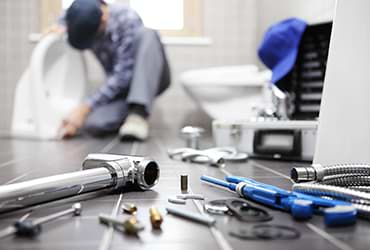 Your Trusted Choice to Clear Your Clogged Sewer Line
We have never seen a clogged pipe or sewer line so bad that we couldn't fix it. Our confidence is founded on the belief that excellent plumbing service starts with excellent plumbers. We guarantee that our plumbers are fully certified, experienced, and knowledgeable. They have the grit and the know-how to get the job done!
We'll Clear Your Sewer Line Regardless of the Cause
In our ten years of providing superior plumbing service to South Jersey residents, we have handled every type of clog you can imagine. Trust us when we say if it can fit down a drain, we've pulled it out. We've removed all sorts of clogs – from simple toilet paper jams to complicated wads of hair, grease, wedding rings, and other debris. Trust us to get to the bottom of your problem and remove it.
Financing options are available! Call now to learn more.
Our experts can help you find a payment plan that is right for you. Don't hesitate, call now to learn about the multiple payment options available.
Are you able to provide sewer line cleaning services in South Jersey without a permit?
If you do not have a permit, then you cannot provide sewer line cleaning services. Check out South Jersey's permit page.
Here are some reasons why your main sewer line is clogged:
If you frequently pour oils, grease, or fat down your drain, you increase your chances of developing a clog. Fatty substances, especially oils high in saturated fats, solidify at cooler temperatures and harden in your pipes.

Hair is the other main culprit. Hair can catch any irregularities or fatty deposits in your pipes and soon grow out of control. Always bathe with a hair screen over your drain. A food screen over your kitchen sink's drain wouldn't hurt either.
What does a clogged sewer line cost to fix?
The price can range quite a bit - between $300 and as much as $1200. Usually, the cost is around $550 to clear a moderate clog, but, ultimately, the price depends on the clog's location and severity.
How long does it take to repair my drain line?
This answer also varies based on the severity of the issue and where your pipes are located. An average estimate of time for a repair or replacement is anywhere from one to three days.
All American Plumbing & HVAC Serves South Jersey: