Plumbers in Cherry Hill, New Jersey
If you are in need of full-service plumbing in Cherry Hill, NJ, All American Plumbing is the company to trust. We've been providing South Jersey residents with emergency plumbing, plumbing repair and installation, pipe and drain cleaning, and more for over ten years. It's our mission to provide outstanding services and achieve complete customer satisfaction.
If you have a plumbing problem or are looking to update your plumbing fixtures, call All American Plumbing today at (856) 696-3052. Our team of skilled plumbers is available 24/7 for emergencies, and we offer free estimates for all your plumbing needs.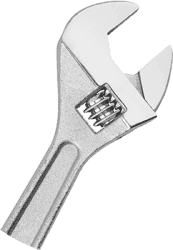 Licensed Plumber in Cherry Hill, NJ
Our Cherry Hill plumbers have served homeowners for over a decade, providing efficient, high-quality solutions to their plumbing problems. At All American, our work is guaranteed to last. We hire only the best plumbers in South Jersey to ensure our customers get the full-service plumbing they need and deserve.
With our talented and trained plumbers only one phone call away, All American Plumbing is your source for reliable, highly trained plumbers.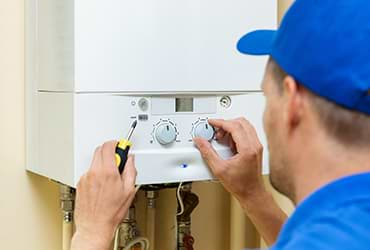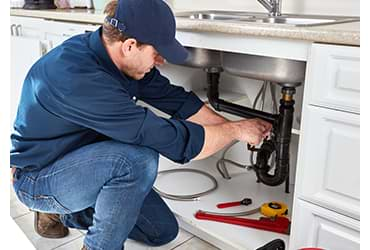 We Offer the Following Plumbing Services in Cherry Hill
We offer various plumbing services in Cherry Hill. From pipe installations to plumbing repairs, our plumbers are ready to help you take on any plumbing project you have.
Our repairmen specialize in basic plumbing repairs, installations, maintenance, and upkeep. We have Cherry Hill's plumbing systems covered, from repairing a small toilet leak to installing new pipes or appliances.
Our professional plumbers have experience and training in servicing all kinds of water heaters, including tankless, gas, and electric. We provide hot water heater repair, installation, and maintenance to ensure that all of our customers' hot water heaters are performing at optimal levels.
We provide 24/7 emergency plumbers in Cherry Hill, NJ. We want homeowners to rest easy knowing that no matter the time of day, All American Plumbing will be available to send an emergency plumber to your home. If you are experiencing a clogged drain, overflowing toilet, or leaky pipe, we'll arrive as soon as possible to get the job done right.
Not only can our plumbers clean and unclog your sewer line, they can also install new pipes and take care of any other issues within your sewage system. Sewer and drain issues can be a hassle, give us a call today and we will get your sewer or drain up and running again in no time.
Top-Notch Plumbing Services that Are Built to Last
If you are looking for a trusted plumber in Cherry Hill, NJ, All American is your go-to company. In addition to our work that is guaranteed to last, we also offer:
Financing options are available! Call now to learn more.
Our experts can help you find a payment plan that is right for you. Don't hesitate, call now to learn about the multiple payment options available.
Our plumbers in Cherry Hill, NJ, work to provide residents with the best plumbing services possible. We are committed to getting a job done quickly and efficiently so that your plumbing issues don't get in the way of you living your life.
Call us today at (856) 696-3052 to get a free estimate or to schedule your first appointment.
Find A Cherry Hill Plumber Who is Dedicated to Helping You
All American Plumbing's Goal
Plumbing issues can be inconvenient, costly, and time-consuming. At All American Plumbing, our goal is to provide you with the best price and to get your plumbing emergencies taken care of in a timely manner. Additionally, we will be sure to answer all of your plumbing questions and let you know of our multiple affordable options.
Reach out to our team of experts today. We look forward to working with you.
All American Plumbing & HVAC Serves South Jersey: